ONE-OF-A-KIND CUSTOM HOMES
in the Heart of Vibrant Cumming
Vickery's distinctive live-work-play setting serves as the ideal backdrop to historically inspired architecture and artistic garden landscapes that put a unique spin on the concept of luxury living.
Boasting the feel of a true urban community in the heart of the suburbs, the highly sought-after Vickery is a place unlike any other. Residents enjoy access to excellent Forsyth County schools and terrific amenities that include community pool, lighted tennis courts, multi-purpose fields, community fire pit, playground, hike and bike trails, greenspaces, neighborhood parks, fishing ponds, and much more beyond the threshold.
Sidewalk-lined streets are peppered with a wide variety of one-of-a-kind homes that embody an air of imagination, with Tad Braswell, Southwyck Principal, taking lead on creative development. With his involvement on original concept design for the community, Southwyck's design approach for the remaining homes will ring true to surrounding historic influences, and no two homes will be built exactly alike.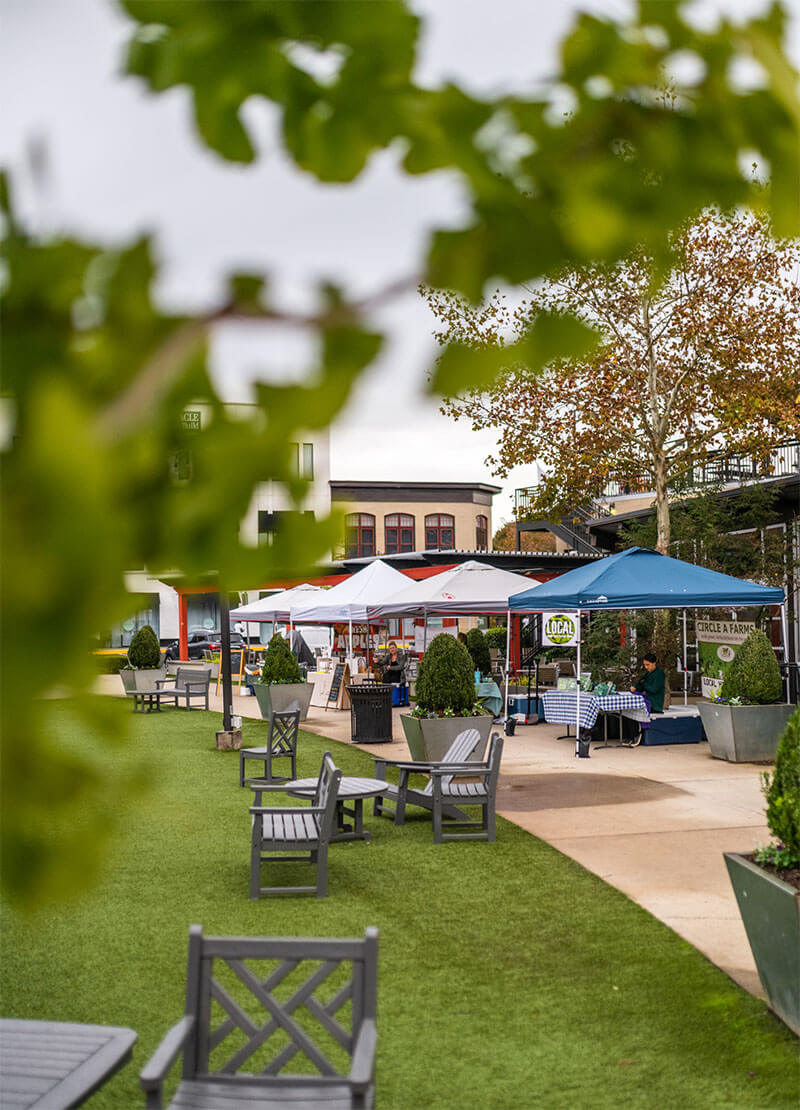 THE GATEWAY TO LEISURE LIVING
within the city limits of Cumming, Georgia
Southwyck Homes is honored to serve as the swan song to this beautifully wrought, ground-breaking mixed-use development that was first established in South Forsyth County in 2003.